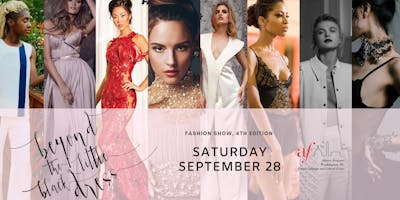 FASHION SHOW: Beyond The Little Black Dress, 4th edition
Saturday 28th September 2019 — 7:00pm to 10:00pm
The Alliance Française de Washington DC presents "Beyond The Little Black Dress", A Fashion Show
The Annual Fashion Show is back for its forth edition!
This year's - innovation meets tradition - edition will feature 8 different designers from France, Puerto Rico, Jamaica, Czechia, the USA, and more!
Never attended "Beyond the Little Black Dress"? Here is a taste of what you missed!
First Edition at the Dupont Circle Hotel - Watch the video here.
Second and Third Edition at the Maison Française - Watch the video here and here.
This fashion show benefits the cultural programs of the Alliance Française of Washington.
Program of the Evening:
7:00PM - VIP Cocktail Reception (For VIP ticket holders only)
7:30PM - Doors Open for General Admission tickets' holders
8:00PM - Beginning of the Show
Following the show there will be a reception with cash bar and deserts. You will also have the opportunity to meet the models and deisgners after the show.
Different Ticket Types Available:
VIP Ticket - $195
Includes:
- Front Row seating
- Access to VIP cocktail hour ( Featuring hors d'oeuvres from the French Embassy's talented chef and his team!)
- VIP Swag Bag (goodie bag)
- Red carpet strike and repeat picture
General Admission (Second Row) - $95
Includes:
- Second Row seating
- Red carpet strike and repeat picture
Standing Room only - $55
Includes:
- Red carpet strike and repeat picture
All ticket holders will have the opportunity to meet and greet with the designers and models during the cocktail reception after the Fashion Show.
Security and Safety information:
As the Fashion Show will take place at the Embassy of France, you will have to show your government-issued ID (American drivers license, Government issued ID card, Passport, French Carte d'identité) with a name that exactly matches the one on your ticket. You will not be able to access the embassy without a valid form of ID.
No backpacks or large bags will be authorized.
No sales at the door.
Want to avoid paying fees? Call us directly to book your tickets! 202-234-7911 (ask for Lisa)
Transportation information:
Limited valet parking will be available on site for $25.
If you have any question, please send an email to Sandrine Avner: CultureAF@Francedc.org
No refunds on the tickets - thank you.
Le Bustiere
Le Bustiere is a European-inspired lingerie boutique located in the Adams Morgan neighborhood that caters to clients of all shapes and sizes. The boutique offers fashion-forward styles in corsets, bras, lingerie, hosiery, bridal sets, boudoirs, and swimwear. Owner Stephanie Jacek comes from a background in the health care field and she uses this expertise from her former life to help women find the garments that best support their bodies.
Mindy Lam
Mindy Lam is a Chinese-American artist and couture jewelry designer who weaves various metals into her signature metal lace with Swarovski crystals, semi-precious stones, and other precious metals. Originally born on a chicken farm in Hong Kong, the glamour and fantasy Mindy creates now is a far cry from her childhood experiences. As a kidney disease survivor and transplant recipient from her beloved daughter, Mindy Lam has now incorporated a philanthropic component to the brand through special collaborations with other designers and organizations to continue to uplift and spread love and hope.
Katya Avdeev
Isabel Dos Santos
Iva Pfeiffer
Usonia
Terese Sydonna
Samira Atash
Terese Sydonna ?
Oldrich Voija ?
All Proceeds of the show benefit
The Alliance Française de Washingon DC
Thank you very much to these gracious sponsors
without whom this event would not be possible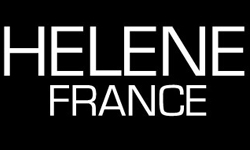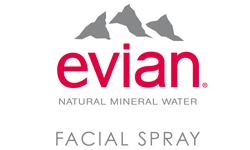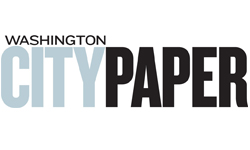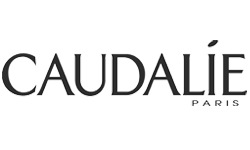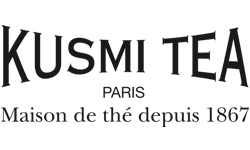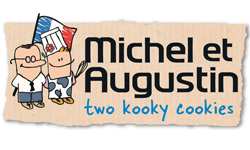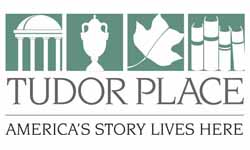 A special merci for their support: