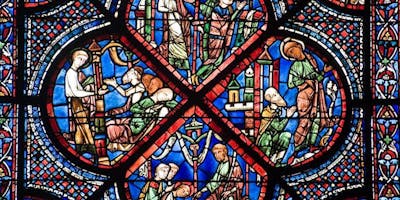 Adults
Cinema
French Culture
French History
FRANCE FOREVER SERIES: FILM SCREENING "Chartres: Light Reborn!"
Friday 4th October 2019 — 7:00pm to 9:00pm
The fire that ravaged Notre Dame in April illustrates how the duty of preservation of majestic medieval buildings that sustained war and erosion should be a priority to guarantee that such wonderful patrimony be admired by the next generations.
We will be screening Chartres: Light Reborn!, a documentary by Anne Savalli (52 minutes - 2016) about renovation of the Chartres Cathedral, an icon of French Gothic architecture, followed by a talk with Claire Babet, maître-verrier, in charge of renovating all the stained-glass windows of the Chartres Cathedral.
Watch the trailer here: https://www.youtube.com/watch?v=Lid1b01qJt4
This event will support the renovation of the Chartres Cathedral. Additional donation suggested above entry price.
Event in English. Light refreshments after the event.
AFDC Member / Culture Pass: $10 + Processing Fees - General Admission: $15 + Processing Fees.
Culture & Events policies:
The member discount is applicable for one ticket per member.
Guests must pay the non-member price.
Refunds will be issued when Alliance française cancels an event, or upon a 24-hour request for refund with or without cause sent via email to cultureaf(at)francedc.org by an attendee. No other refunds will be given.
The cultural department highly recommends advanced registration (online, by phone, or in person), as events sell out quickly.
If tickets are available, the AFDC can accept payment at the door by credit card, check, or cash (exact change only). The AFDC cannot make change at the door. The AFDC reserves the right to refuse entry to sold out events.
2 hours street parking from 7:30am to 8:30pm.