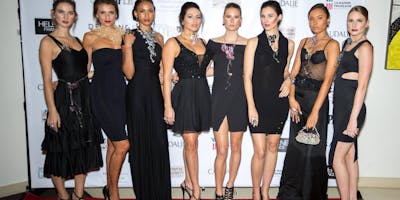 Beyond The Little Black Dress: Model Casting
Friday 28th June 2019 — 5:00pm to 8:00pm
BEYOND THE LITTLE BLACK DRESS MODEL CASTING
Beyond The Little Black Dress showcases emerging, talented French and American designers, entrepreneurs and artists of the 2019 fashion scene and brings the best of both worlds to the Nation's Capital. It highlights the growing participation of women as creators in the fashion world and shows that Style and Talent are alive on both sides of the Atlantic, France and the US.
If you are a model or have ever dreamed to become one, join us for the casting on Friday, June 28!
Please come with black tank top and leggings or body hugging pants, but NO skirts. Heels are recommended but nothing that is too high that you could not walk with it. Models with height of min 5.7 or 5.8 barefoot have more opportunities but we will take runway walk as the determining factor.
Models who come to casting and are selected are the ones who will be performing at the show.
If you can't come, please contact Helene at helene@helenefrance.com. Models who come in person to casting will have priority.
The casting is organized by AFDC from 5 pm till 8 pm, at their location: 2142 Wyoming Avenue NW. 2 hours street parking from 7:00am to 8:30pm is available.