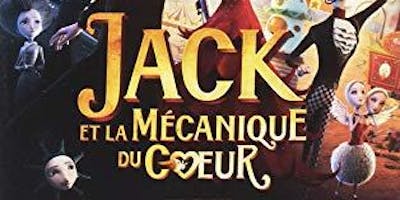 Ciné-mômes | Jack et la mécanique du cœur
Friday 25th January 2019 — 7:00pm to 9:00pm
Ciné-Mômes (FR) - January 25, 2019 | 7pm--9pm
---
We are excited to bring back our Ciné-Mômes program for 2018/2019!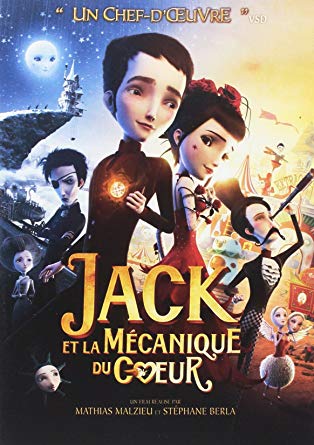 Come discover newly released and classic French films for children! Join on us on January 25th for critically accalimed franco-belgian film Jack et la mécanique du cœur. Below you'll find a description of the movie in French and English.
Édimbourg 1874. Jack naît le jour le plus froid du monde et son cœur en reste gelé. Le Docteur Madeleine le sauve en remplaçant son cœur défectueux par une horloge mécanique. Il survivra avec ce bricolage magique à condition de respecter 3 lois: premièrement ne pas toucher à ses aiguilles, deuxièmement maîtriser sa colère et surtout ne jamais Ô grand jamais, tomber amoureux. Sa rencontre avec Miss Acacia, une petite chanteuse de rue, va précipiter la cadence de ses aiguilles. Prêt à tout pour la retrouver, Jack se lance tel un Don Quichotte dans une quête amoureuse qui le mènera des lochs écossais, à Paris jusqu'aux portes de l'Andalousie.


A 19th-century drama about a man whose heart was replaced with a clock when he was born. The situation dictates that he should avoid feeling strong emotions -- love, most of all -- but he just can't keep his feelings under wraps.
Watch the trailer in French and English.
This event will be in French. Kids ages 9 to 14.
For questions please contact Adeline D'HONDT or Kelsey HAMMER